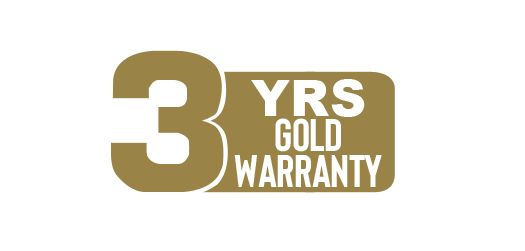 Casio 3 Year Gold Warranty
Säästa 90%
Special Price
4 €
Regular Price
39 €
Casio
Laos olemas
Tooted postitatakse koheselt kõikidel tööpäevadel, kui tellimus on esitatud enne 15.00
We have been authorized as an official Casio Premium-reseller, and that means that all customers that purchase their Casio watch from us, and buys this gold card, it extendes the warranty to be valid for 3 years, instead of 2!

Toode on lisatud ostukorvi!
Tootekirjeldus
Please note that the warranty does NOT include:

- Damages caused by water, if the watch isn't labeled (at least) 3 ATM.
- Bracelet/strap, glass, battery or crown.
- Damages caused by misuse/abuse or other careless/inappropriate handling.
- Damages caused by unauthorized opening/repair.


All complaints should be documented with Casio gold card + the receipt that came with the purchase.

The warranty does not restrict any of the rights that is law in the country where we sold the watch.

Tarne
Tarnemeetodid
Praegusel hetkel pakume veebipoes Kellad.ee järgmisi tarnemeetodeid.

| | |
| --- | --- |
| Tarnemeetodid Eestis | Hind |
| Tavatransport (tavapost või DPD pakiautomaat/pakipood) 8–16 tööpäeva | 8 € |
| Kiirkuller (Pakipoodi / DPD pakiautomaati) 4–7 tööpäeva | 10 € |
| Ekspressteenus UPS ukselt-uksele 2–5 tööpäeva | 13 € |
Tarne väljaspoole Eestit
Pakume tarnet ka järgmistesse riikidesse:  Leedu, Läti, Soome ja Taani. Tarne sihtriike näete ostukorvis riiki valides. Tarne hinnad nendesse riikidesse jäävad vahemikku 8–17 €.
Lisainfo
Lisainfo

| | |
| --- | --- |
| Tootenumber | casiogoldworld |
| EAN | 01458921457560 |
| Brändid | Casio |
Suuruste juhend

Kuidas mõõdetakse käekella suurust?
Diameeter
Levinud mõisteks on diameeter, kuid kõikidel käekelladel pole ringikujuline kellakorpus. Seega mõõdetakse laiust vasakult paremale. Pidage meeles, et mõne tootja puhul võetakse laiuse mõõtmisel arvesse ka krooni (kella seadistamiseks) ja nuppe. Kuid me üritame kõiki kellasid ühtsustada, et kella kroon ei läheks laiuse mõõtmisel arvesse.



Korpuse paksus
Paksus – või otsevaates käekella kõrgus – määratakse, mõõtes kella tipust alumise osani, nagu on näidatud allpool. Võrdluseks, 1-eurone münt on 2,33 mm paks.
Käekellade puhul kasutatakse tavapäraselt järgmisi numbreid.
Kitsas: 4–6 millimeetrit
Tavaline: 6–12 millimeetrit
Suur: 12–14 millimeetrit
Ülemõõduline: 14–18 millimeetrit